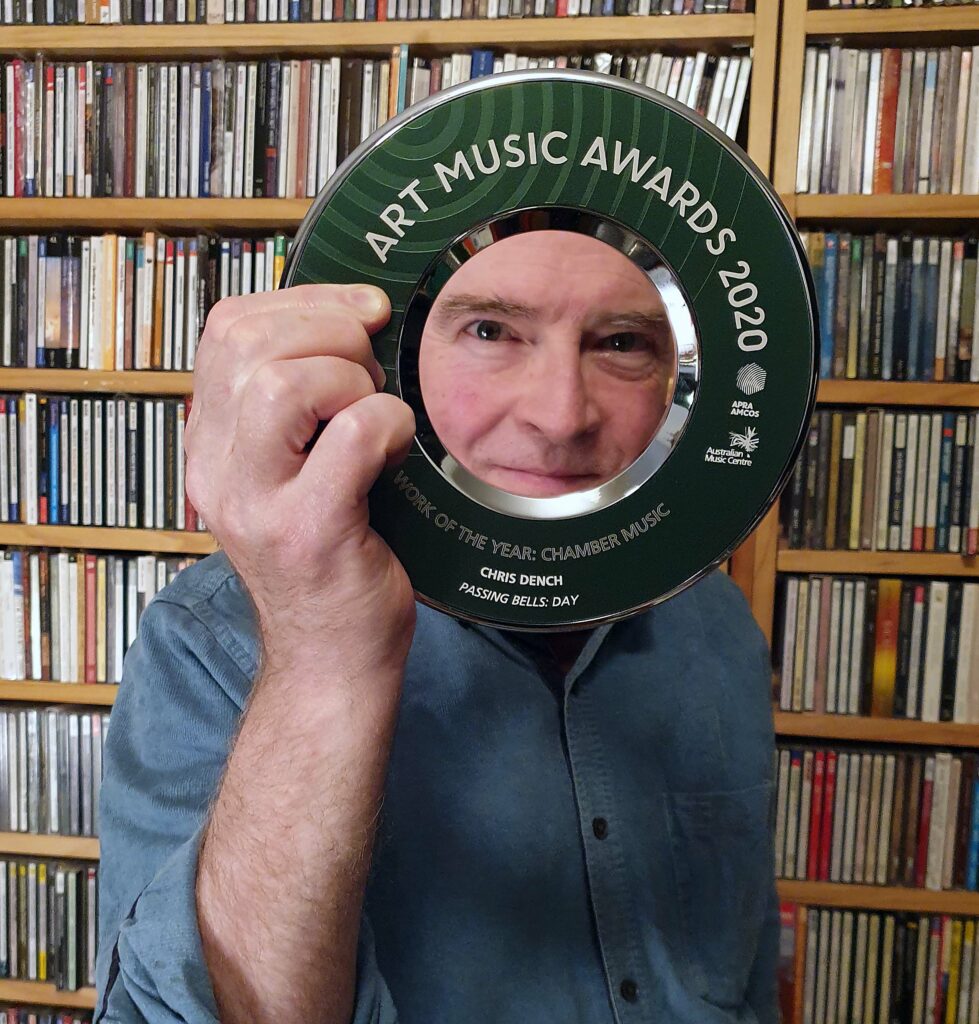 Well, who would have guessed it? After years of being a finalist here and there, a work of mine has finally won an Art Music Award outright: passing bells: day, performed and nominated by the outstanding Brisbane pianist Alex Raineri, won the 2020 Work of the Year: Chamber Music Award. The judges remarked that the work is "an extraordinary contribution to the repertoire".
I'm sorry, mind you, to have beaten out two remarkable and enduringly creative composers, Natasha Anderson and Brett Dean, but hopefully they won't begrudge me my moment of success. I don't know John Pax, but his time may well be yet to come.
You can read more about the winners here.